9 years of injecting video gaming FUN
---
While we've recently just marked our 9th Year milestone of existence, we thought that it will be a really good time to sum up in a post, the various physical iterations of Saint Games from the beginning and throughout the last decade.
As the story goes, St Games Cafe is Singapore's First Video Games Cafe founded in Feb 2009 and we aim to show the world that gaming can be a wholesome and healthy activity enjoyed by all ages. You would have been a true blue loyal follower of Saint Games if you have been to all 5 of our physical stores and we ought to give you an award for that! That being said, Saint Games has evolved to become more than just a gaming space but rather, a way of having fun experiences enjoyed by family, friends and loved ones. Being the first ever of its kind in Singapore (maybe in the whole wide world), we are proud to have brought you video gaming entertainment in the way you wouldn't have imagined!.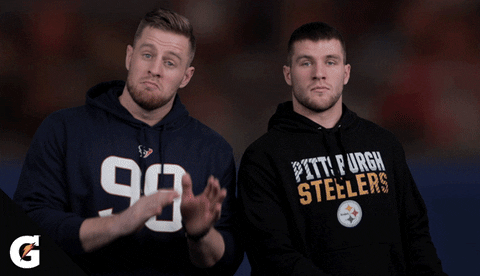 1.St games cafe @ square 2 (NOVENA)
We almost named it the Gaming How Cafe but we decided on a more catchy name instead. Doors opened on 25th Feb 2009 at the relatively quiet mall of Square 2, located at Novena MRT and we kinda brought life to it for the next 2 years! The space we had was a really humble 800 sqft and we still managed to pack up to 8 gaming stations and held tonnes of birthday parties too!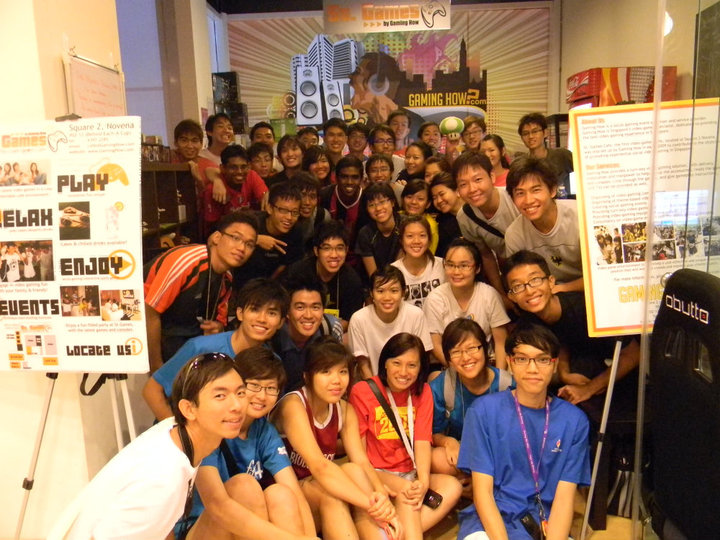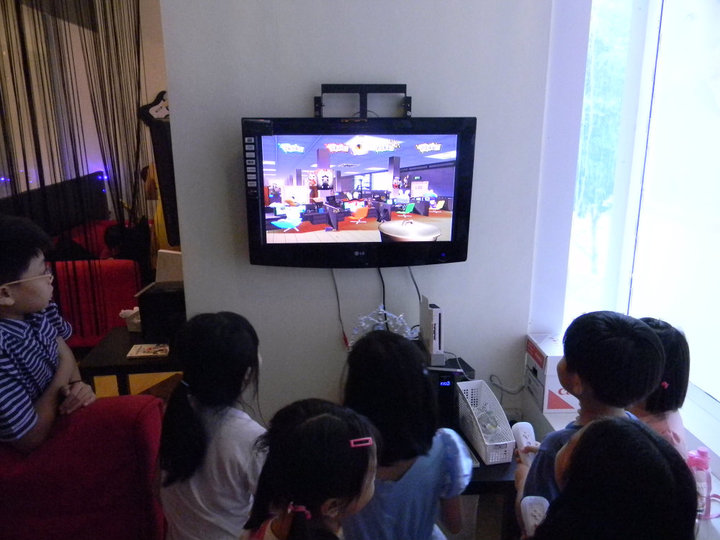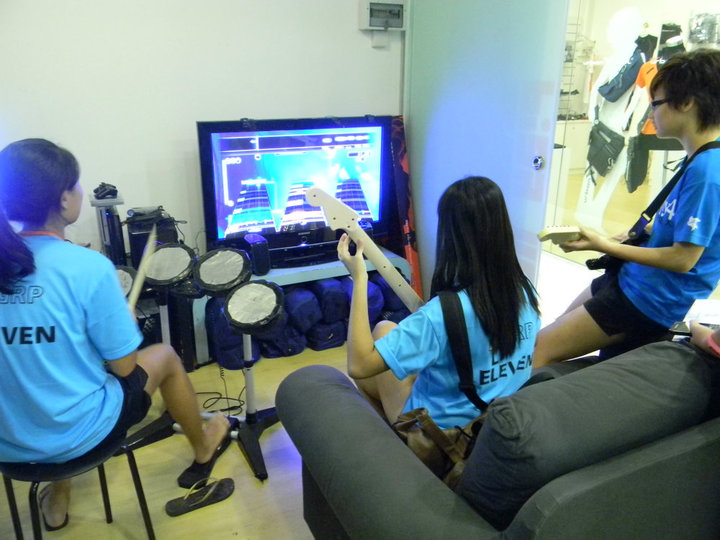 2. St Games Cafe @ The Cathay (L4)
When our lease ended at Square 2, we decided to pursue the idea of bringing this concept of video gaming right smack in the heart of town and before you know it, we were rocking out the entire cineplex at the Cathay with our Rock Band and Guitar Hero songs! Floor Space increased by 3 times and we had even more stations and this time, ROOMS, to serve our customers better. You can imagine that all of us stayed back for many nights just to game!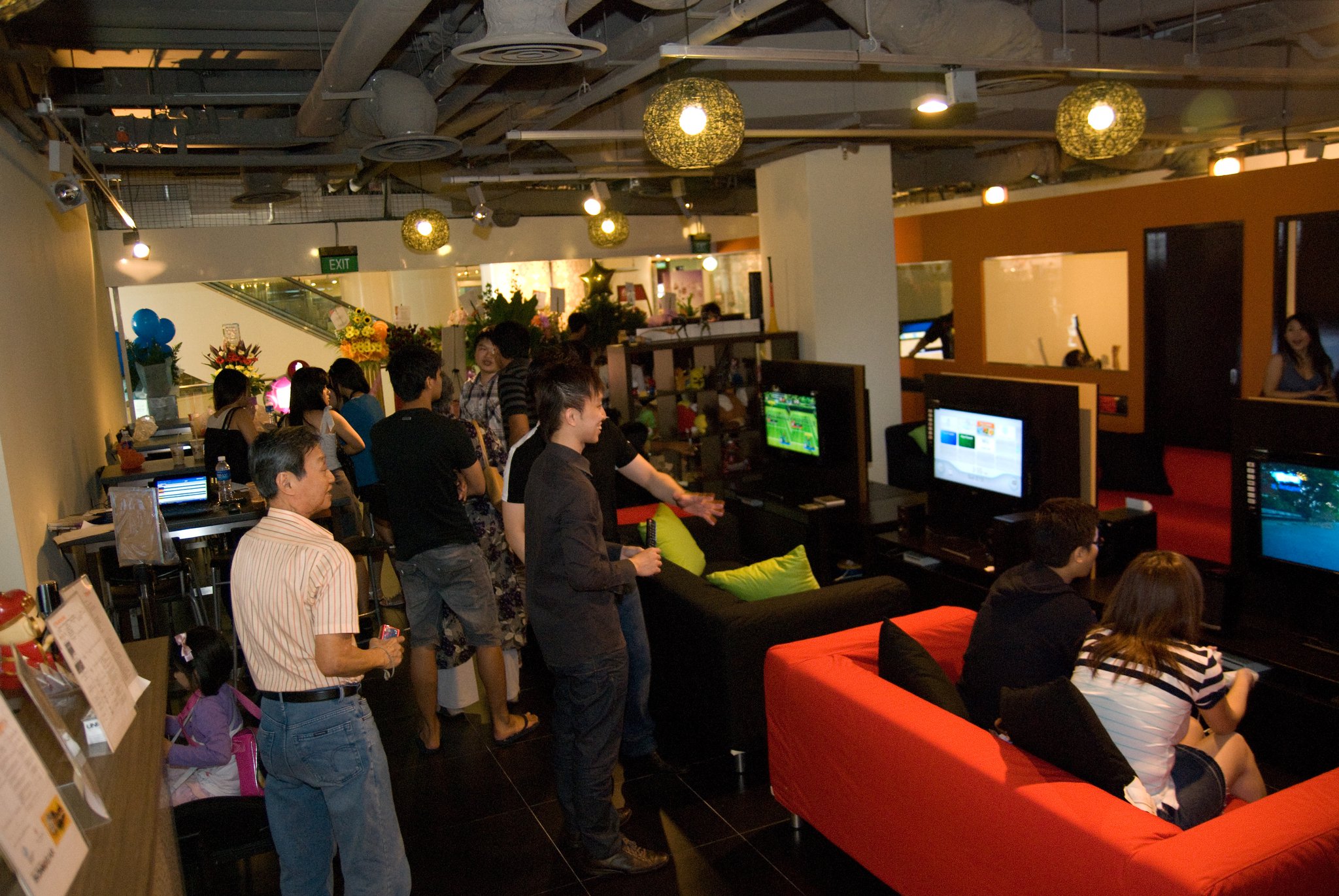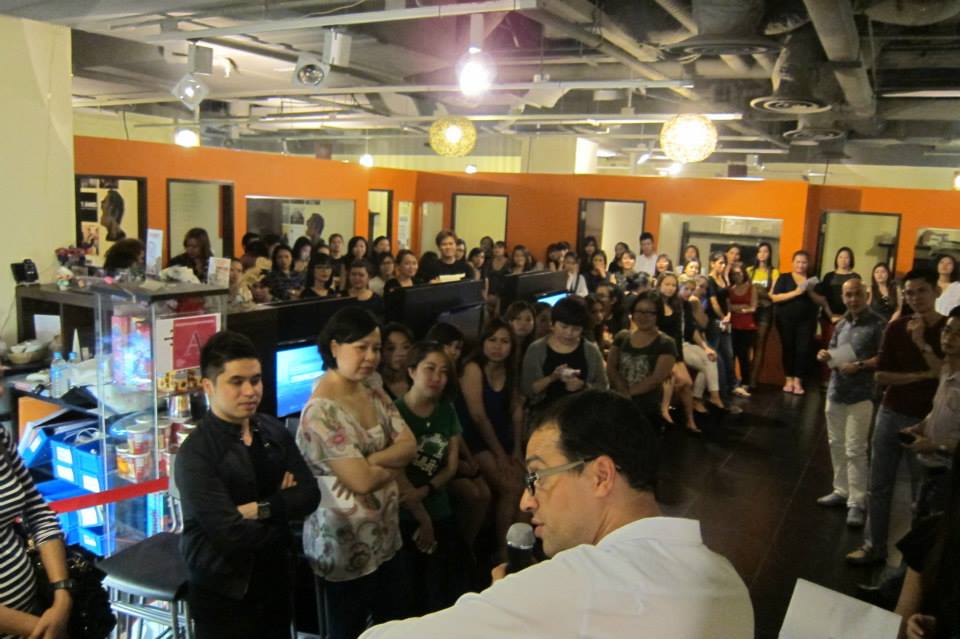 3. St Games Cafe @ Bugis+ (former iLuma)
Strangely, most people remember us from our days at Bugis+ and I must admit that we did have a great time over there! We had a really unique interior design and rooms were specially design to optimise the gaming experience. This was also the place where we commissioned a Tokidoki-themed video gaming collage from renowned Italian artist: Simone Legno. (this special wall mural is currently installed at our Cathay outlet). Also, we even had a customised retail counter, made in the shaped of a retro NES console! It was all in the name of video gaming FUN!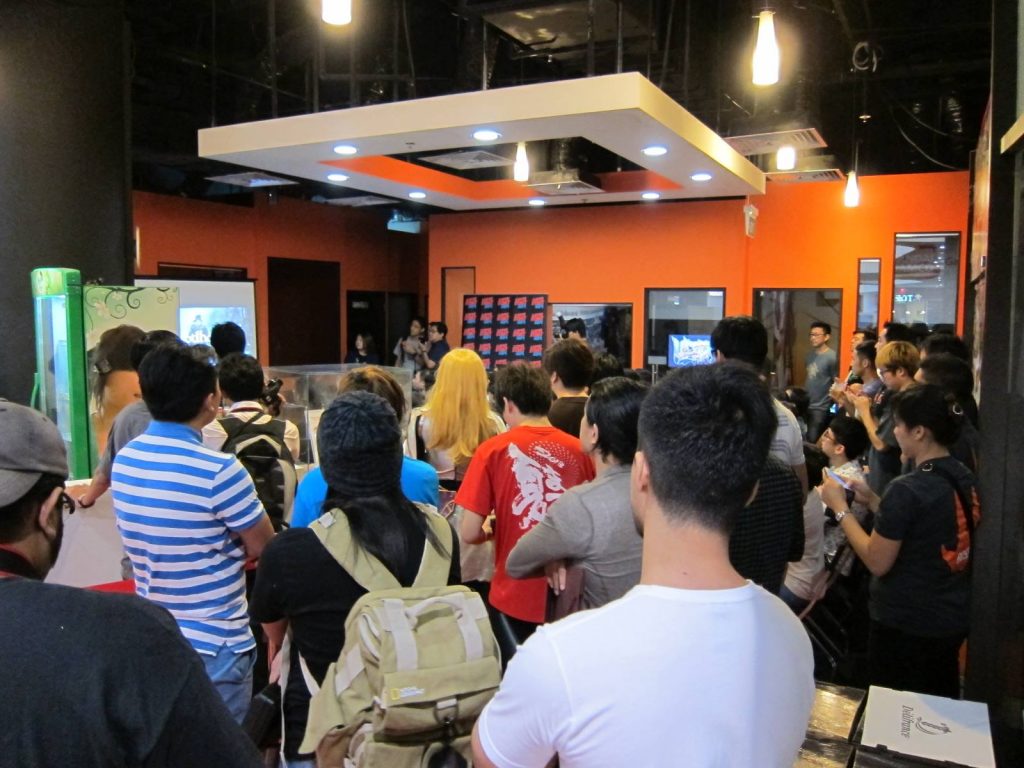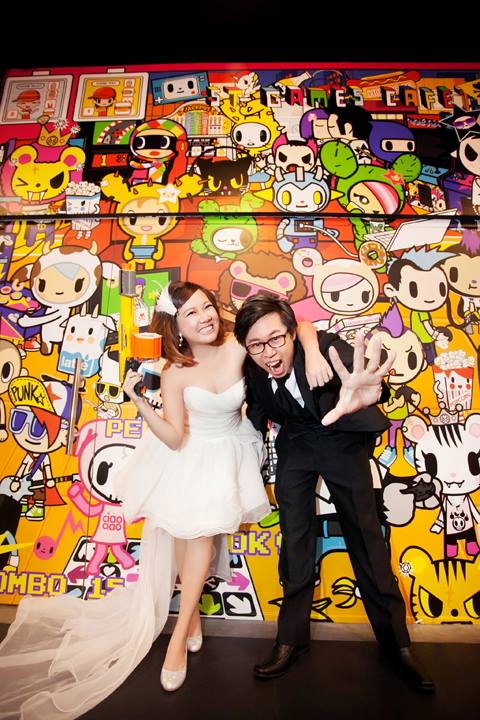 4. Saint Games @ The Cathay (L3)
While we consolidated our operations, an opportunity to have a huge, spacious and bright space came along! Our current flagship store is THE place to go to for all your gaming fix. Not only do we offer video games for all, we have also introduced board games and tabletop games as an additional offering and synergy. The increased space also allowed us to design better gaming rooms and to run numerous activities like corporate team bondings, seminars, eSports events, birthday parties etc. We can also catch the occasion fireworks from this spot!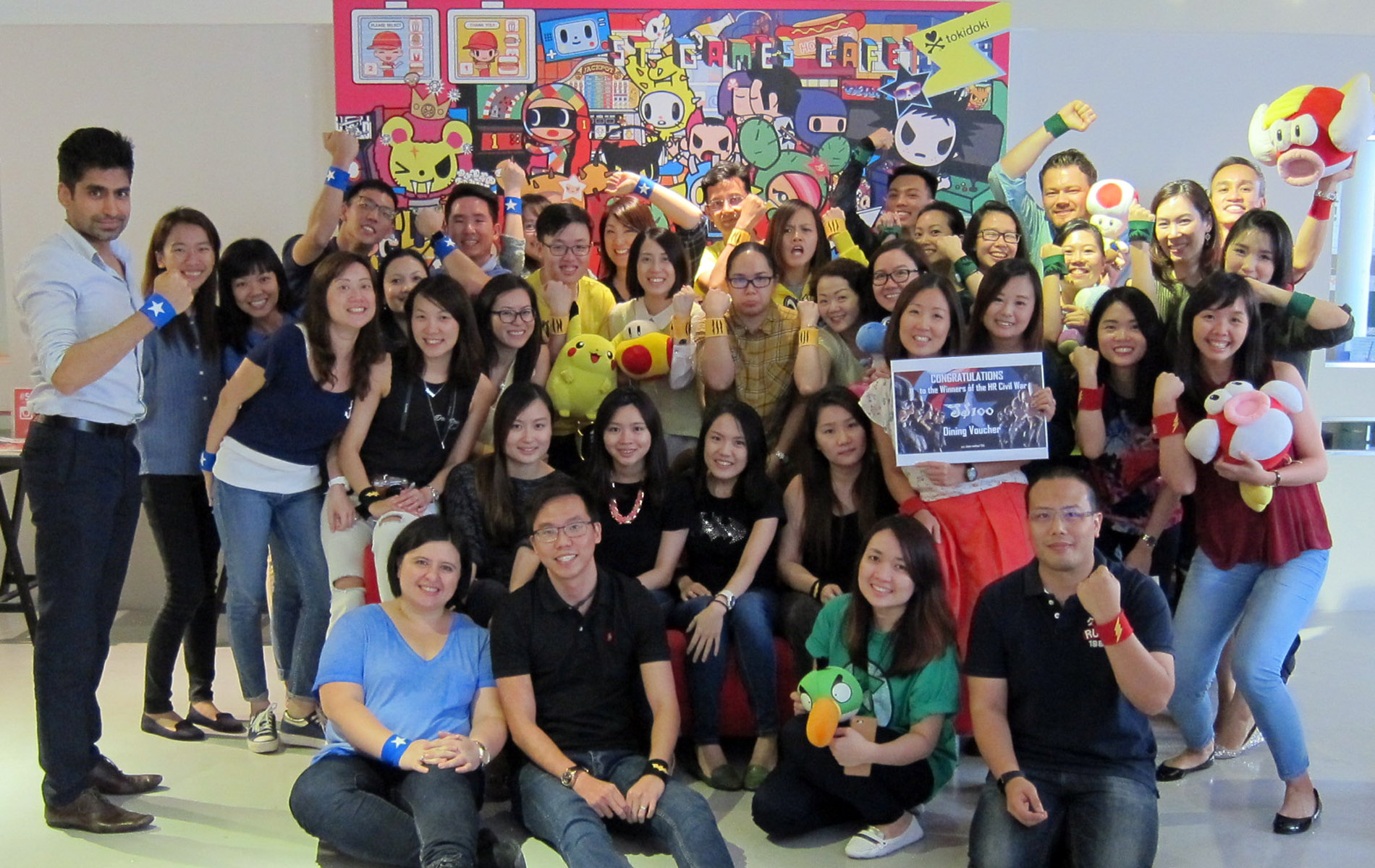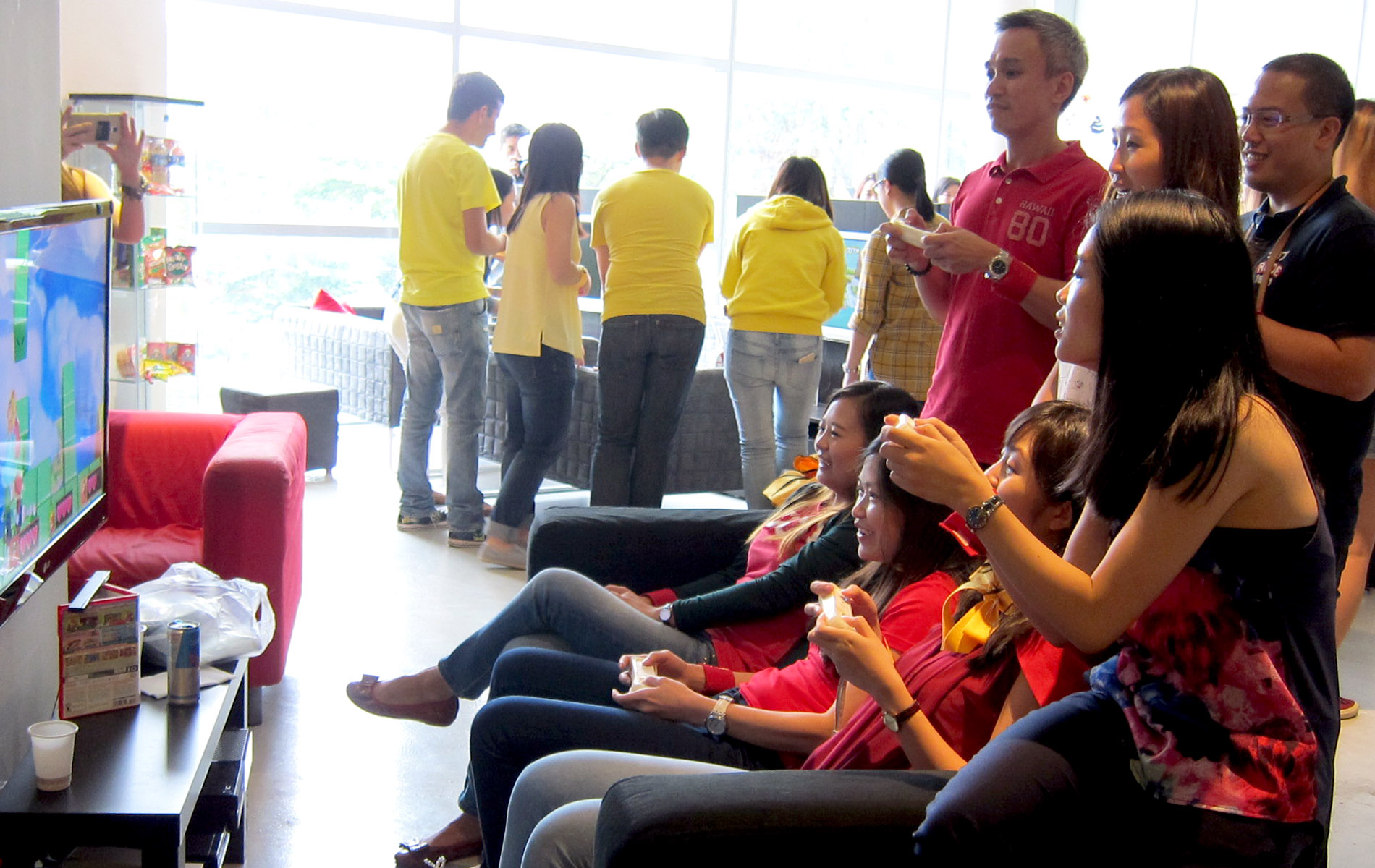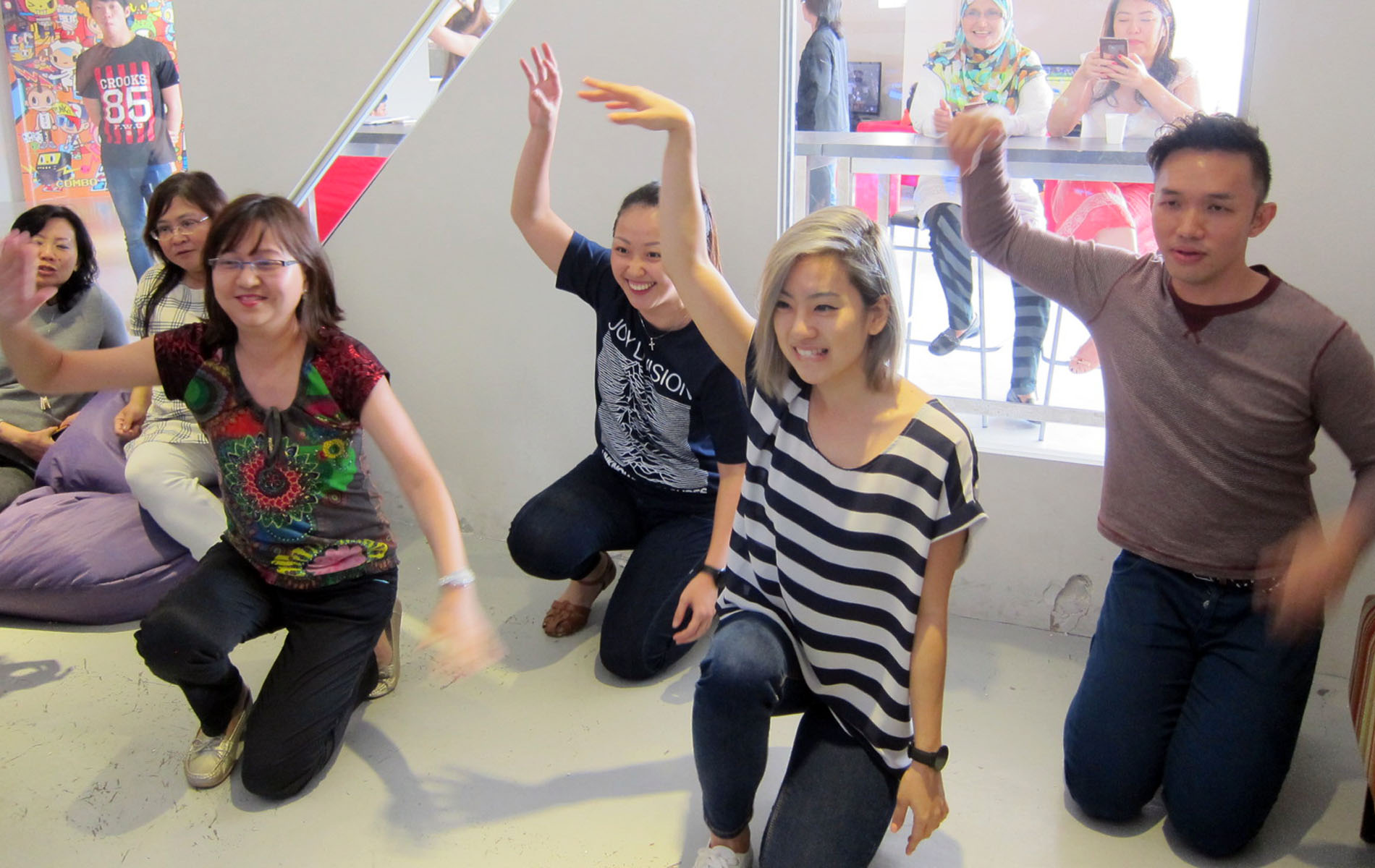 5. Saint Games @ Cineleisure (Pop-Up Store)
In 2016 we had the chance to bring our video gaming fun to youths at Cineleisure! We adopted an underground theme in this 6 months pop-up concept store which was made from a re-purposed fashion retail outlet. The highly industrial look and feel gave us a really refreshing edge from our usual setup.