[Event] C3#2 – FIFA 18 Challenge (Road to World Cup 2018)
---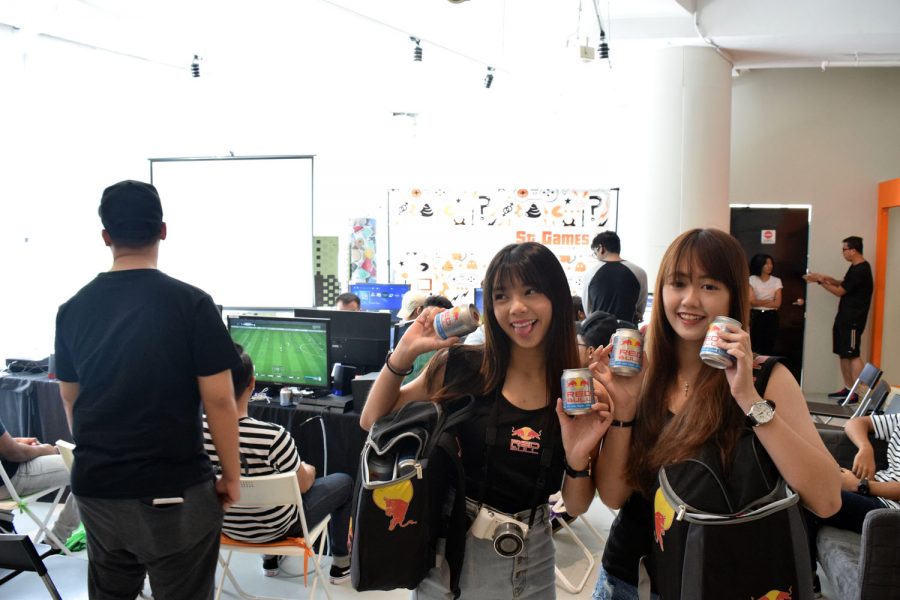 The Report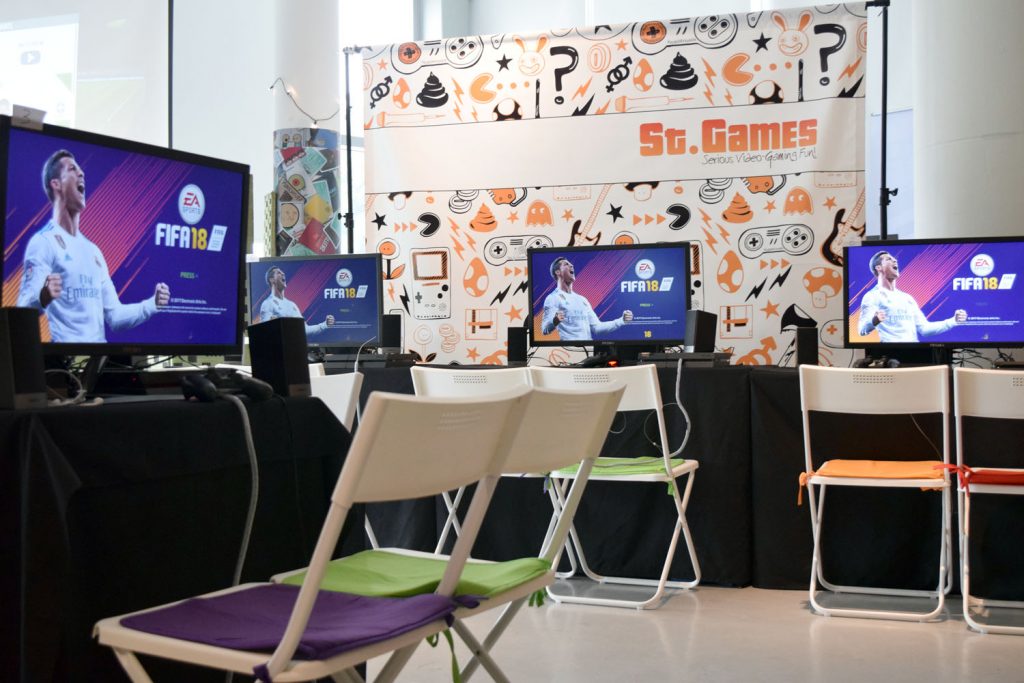 Following the success of our inaugural C3 event, GT Sport Time Trial Challenge (Saint Games X GTSG), held in DEC 2017, the next event in our lineup of this gamer-centric engagement initiative kicked off to similar reception on 20th Jan 2018.  The FIFA 18 Challenge (Road to World Cup) @ Saint Games saw at least 40 participants who were eager to pit their virtual soccer skills on FIFA 18 to lay claim to the crown. TBH, it was Saint Games' first time organising such a competition and we were glad that we had good help from sponsors and partners who once again jumped on board and responded to the call for support.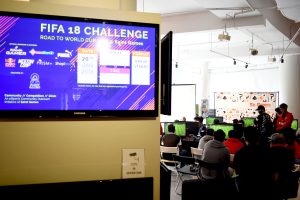 Each Participant received a free membership and a pair of Play Time Vouchers to Saint Games, 1 x $20 off Voucher from Weston Singapore (Singapore's go-to choice for Soccer apparels) and 1 x Voucher $5 off Voucher from GameMartz / Shopitree (our reliable video games retail partner and sponsor).  Huge shoutout to these friends!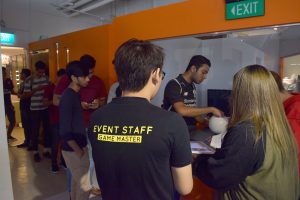 The Format defined the Challenge!
One of the competition's main highlight was definitely on its format. Players have to first draw lots to see who they are up against with and a Best of 3 Matches (Bo3) will be played to decide who progresses to the next round and while only international teams are allowed, the players can't choose the same teams to play against each other. Means no England vs England! This format ensures fairness and also expose the players to the kind of eSports tournament rigour. Each Bo3 took at least 45min to complete which means the eventual Top 4 winners would easily have sat through 5 to 6 hours of game time!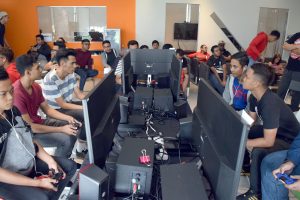 Best of 3 Matches!
The competition started off smoothly where all players were briefed on the rules and regulations. At kick off, most put on their ear phones, blasted away on Spotify and worked quickly on their trusty PlayStation Dualshock 4 Controllers and it wasn't long before the distinction between good and best were definitively made.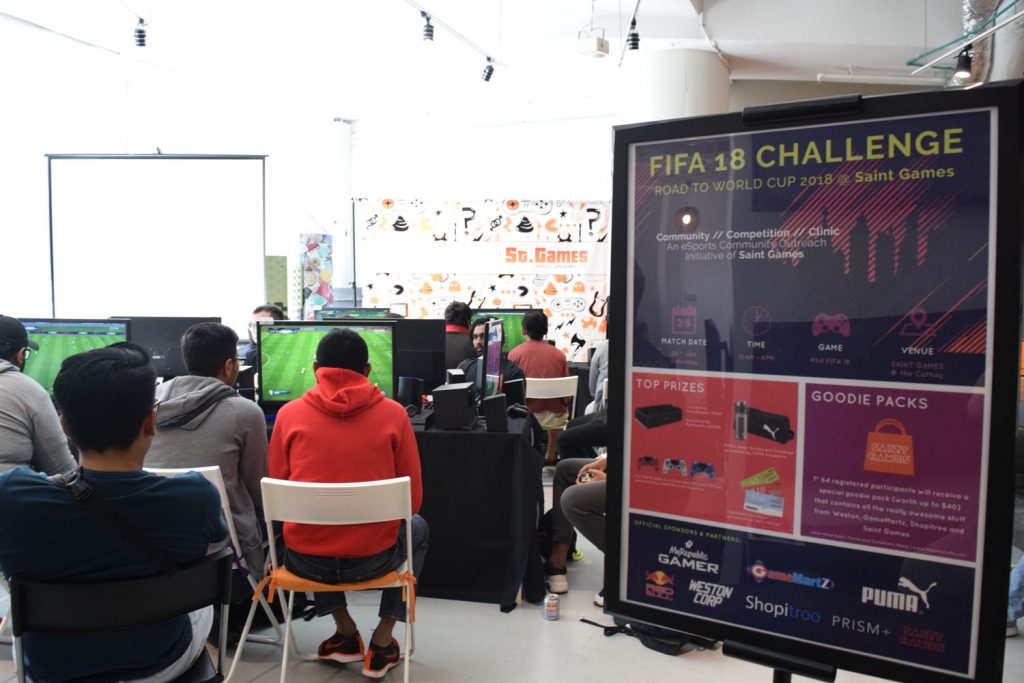 There were 8 sets of PlayStation 4 setup on FIFA 18 and the displays were powered by Prism+'s 27 inch Monitors. The crystal clear displays offered unparalleled graphics to the players which added an extra dimension of technical performance.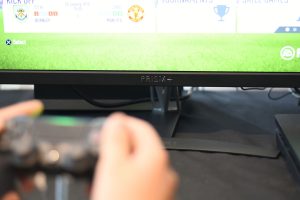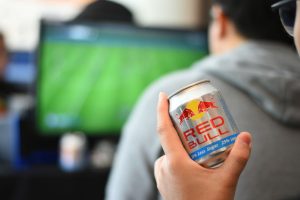 After countless matches that were played and goals that were scored, new friendships were forged and new knowledge gain amongst the participants. And what was interesting to note was that all the players exhibited heaps of maturity in a win/lose situation despite the tender age of some as well as the stakes that were on the table: Glory and Prizes!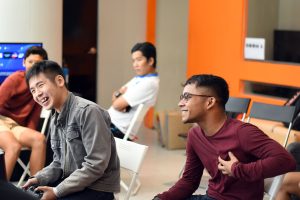 From the top 4 Players, only one player emerged victorious and it was none other than Ash from Team OoE! He walks away with a Creative Soundblaster ROAR sponsored by MyRepublic GAMER, 1 x PS4 DS 4 Crystal Edition Controller sponsored by GameMartz, 1 set of PUMA Waterbottle and Shoebag by PUMA Singapore and a $50 CapitaMall Voucher sponsored by Saint Games! YAY!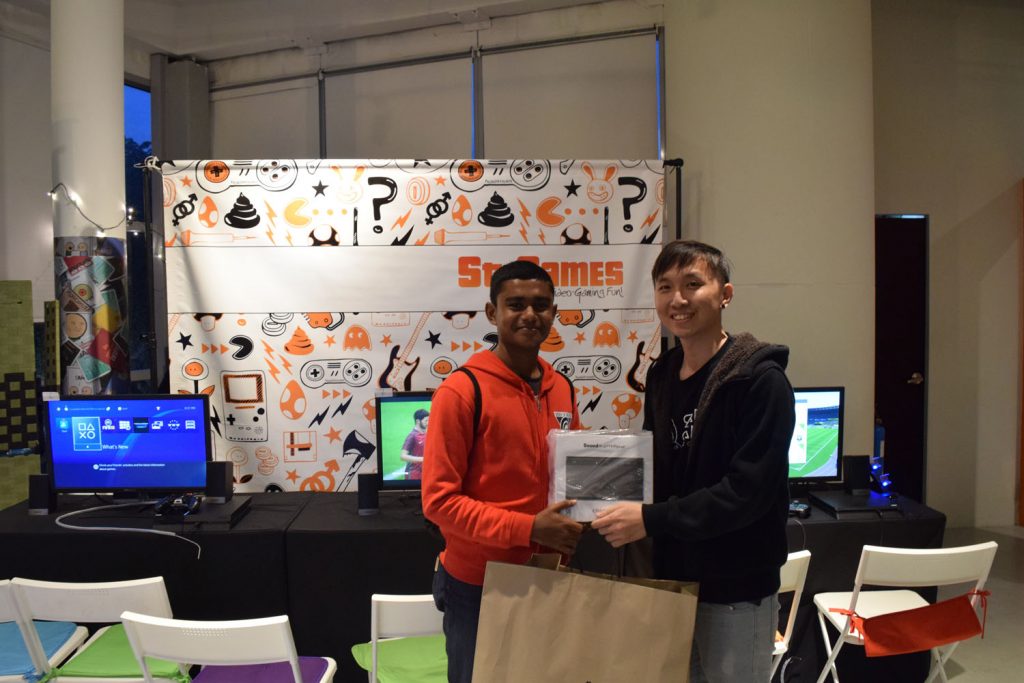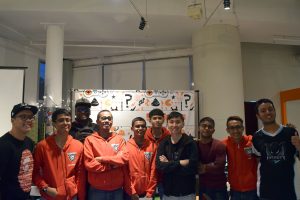 We have taken some constructive feedback positively and have been heartened by the learning experience for this C3#2 event. We thank all who have participated and once again a huge thank you to all the sponsors and partners who made this C3#2 event possible! In our pipeline we have a very interesting C3#3 coming up for the month of February and we urge you to stay tune for it!
Meanwhile, more photos this way!