[PROMO] DEC 2017 – Holiday and Retro FUN
---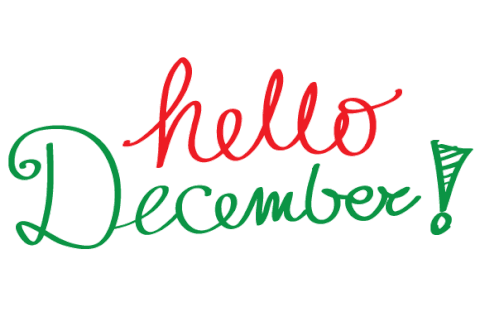 So it's the time of year where we gonna say goodbye to 2017 and welcome in 2018. What other ways are there than some good old fashion video gaming FUN right here at Saint Games?
Extended Opening Hours:
We hear ya and from 15th Dec 2017 (FRI) – 1st Jan 2018 (MON) we will be opening from 11am onwards, just for you to get your video gaming fix! And we close at 11pm! That's 12 hours of FUN daily! And our Late Nite Gaming is extended to include Fridays, Saturdays as well as Xmas Eve, Xmas Day and New Year's Eve! Doors close at 2am on Late Nites!
Sun – Thu : 11am – 11pm
Fri, Sat : 11am – 2am
Xmas Eve, Xmas Day, New Year Eve : 11am – 2am
New Year's Day : 11am – 10pm
Our Peak Period Charges is applicable during this period too. Saint Gamer Rules apply.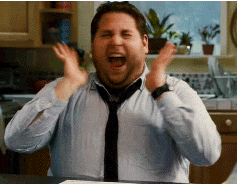 $10 for 4 hours – Holiday Happy Hour
Happy Hour Gaming that's only available during the school holidays, HHH is back at an extended timing so that you can enjoy video games and board games to your heart's content! Game for any 4 hours for only $10.00 per pax.
Available on Mon – Fri between 11am – 4pm (excludes eve of PH and PH)
$6.50 for 30min – Retro Gaming Corner
Saint Games is proud to introduce, at a limited time only, retro gaming fun (using a mix of actual old school consoles and 'new' retro consoles). Charges are at $6.50 per 30 min session (not limited to number of gamers). Re-live or experience the good old days of how video gaming used to be in the 80s / 90s and see for yourself how FUN (yet legendary) these classic games can be.
$10 for 2 hours – Late Nite Gaming
Our popular package Late Nite Gaming is extended over the holidays and for those who are catching a midnight movie over at The Cathay, you can game for 2 hours @ only $10 anytime between 10pm – 2am. What a cool way to kill those excess time off before your movie starts!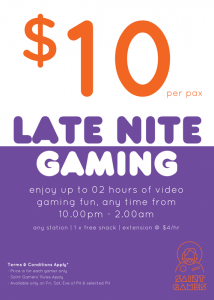 Movie Promo
Flash any Cathay Cineplexes movie ticket stubs and receive an extra 01 Hour when you purchase 01 Hour of playtime at Saint Games. We are simply rewarding you for catching a movie at The Cathay!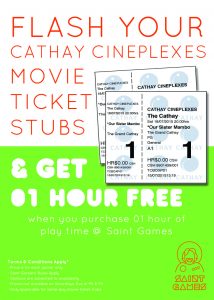 Fabulous 5 @ $69 (5 Players game for 2 hours)
Its great fun to game in big groups. Form a group of 5 with your pals and our Peak Period Group of 5 Gaming Package – Fabulous 5 can be as low as $13.80 per pax! To round up the fun, Fab 5 comes complete with 5 x Snacks and 1 x 1.5L bottled drink too!