[Event] C3#1 – GT Sport Time Trial Challenge
---
The Report
Following the launch of Saint Games' first ever gamer-centric series, the C3 (aka Community, Competition, Clinic), our inaugural event, the GT Sport Time Trial Challenge (Saint Games X GTSG) was off to an awesome start and concluded spectacularly with the winner hailing from Indonesia!  As mentioned earlier, racing was chosen as our first eSport because of the many associations and links Saint Games has with it and last ran a mini tourney back in 2014. See album here

From the list of sponsors who showed us their great support to the huge turnout of sim-racing enthusiasts who came not only to compete but also to meet new friends, we were glad that this event had garnered so much support from all stakeholders. Thank you all!
A total of 50 racers participated in this event and here's a rundown of what went through the entire day. (ICYMI)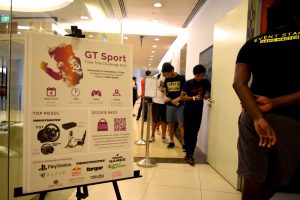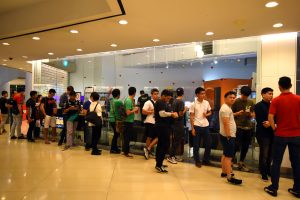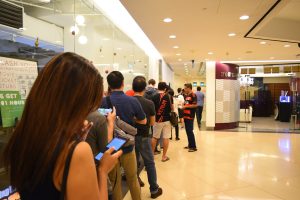 It began with a long queue of super passionate and eager racers who all came early for registration and they came even earlier before us! While all Game Masters were being briefed, racers waited patiently to be let in for registration!
and meanwhile here's the setup:
3 complete set of racing setup where we first have 42″ LED TVs mounted on to the obutto oZone Gaming Cockpit together with the super high-end Thrustmaster T-GT Steering Wheel connected to GT SPORT on the PlayStation 4 Pro Console. Dedicated audio was via the Razer Thresher Tournament Edition headset. The entire racing setup was elevated on top of a wooden platform that provided good height and spectating visuals. We even provided a projection of one of the racer's screen to provide better spectating view for the rest.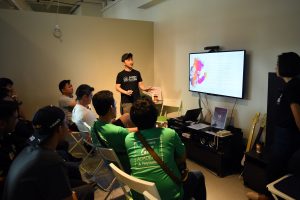 After a quick round of registration, it was time for the Driver's Brief where we shared sponsored messages, dos and dont's as well as the track, car and settings were made known to racers. All were brief on exactly what to expect and what else to do to make sure they have an awesome good time.
The Race
The chosen track was Dragon Trail – Seaside, a fictional circuit that is a 5.209km circuit set in Croatia that is located along the seaside. Read more about it here
and the choose car was LEXUS RC F GR.4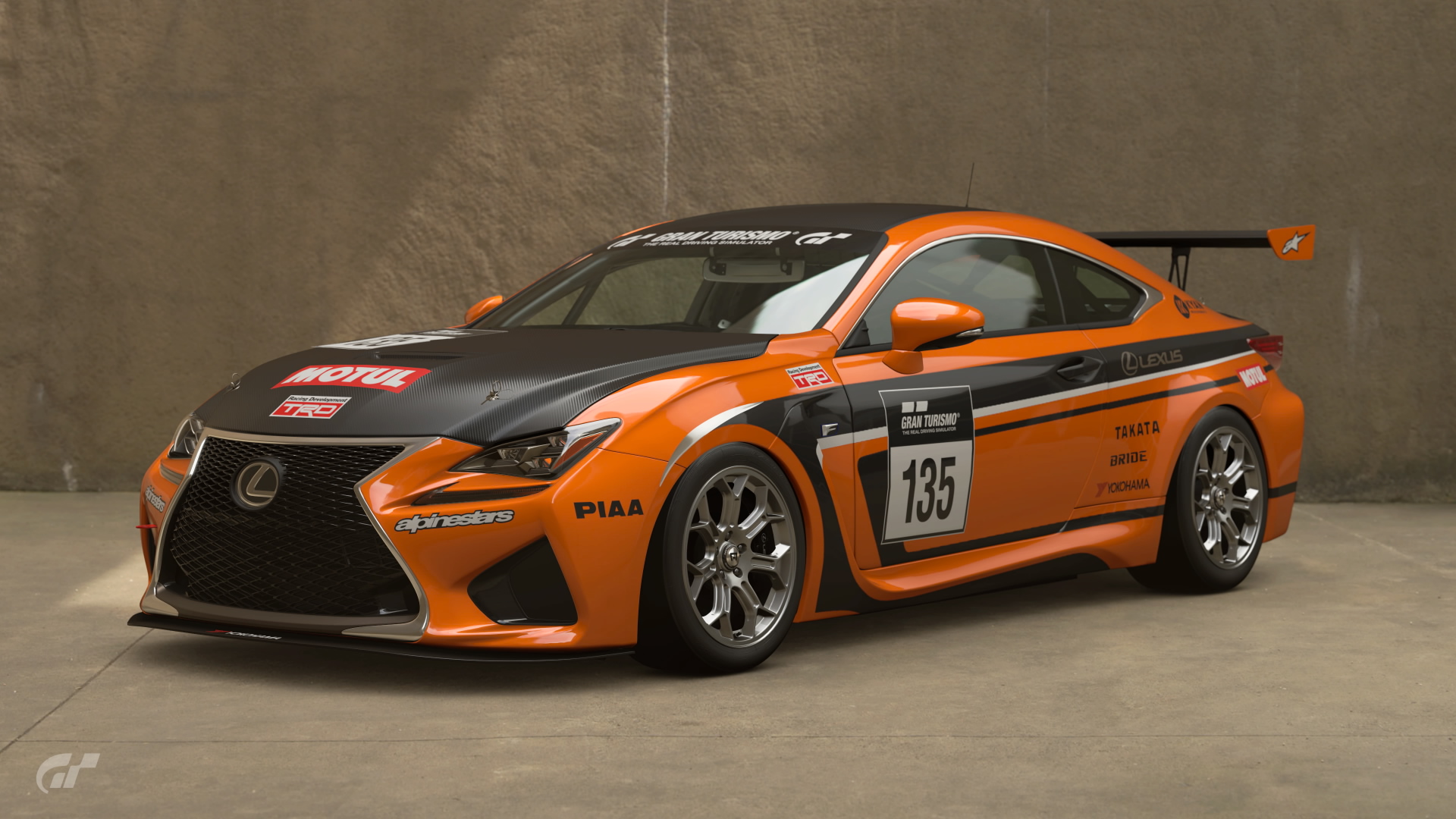 All settings below can't be adjusted except for traction control and perhaps just the racing view.

and then, the race kicked off with the first set of 3 racers! and racers began clocking their race time in the next 4 hours!
We've managed to capture some of the intensity on camera!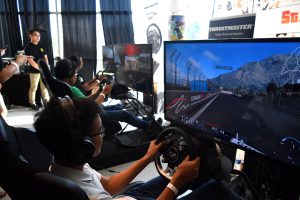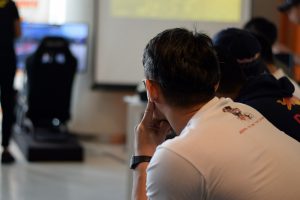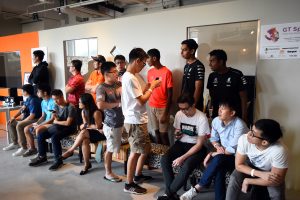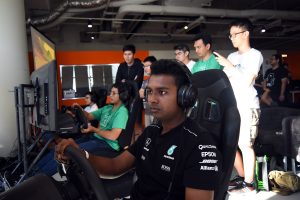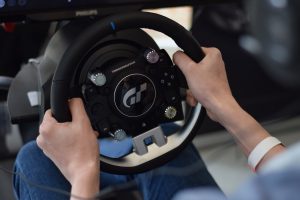 Finally at 5pm, the Top 8 Racers have emerged and the Winner of Our GT Sport Time Trial Challenge is Rama, who have specially flown in from Indonesia for this race and he walks away with a Thrustmaster T-GT Steering Wheel Set sponsored by Thrustmaster and New Era! He came in with a time of 1.44.507. Second Placed Jason clocked 1.45.182 with Third Placed Aleef closing in at 1.45.448
and we concluded the race with a quick post-mortem and feedback with the Top 8 Racers!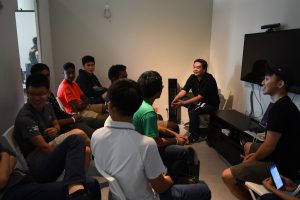 The comments were generally positive and encouraging while feedback were extremely constructive. All participants also gave us their views on how we can make it a better race the next time. We are pretty overwhelmed by the turnout and also support by both sponsors and racers alike and we hope to see you for the next racing event. Meanwhile stay tuned for our next C3#2 event which will be happening in Jan 2018. More details to follow!
and once again great thanks to all the sponsors who made this event possible!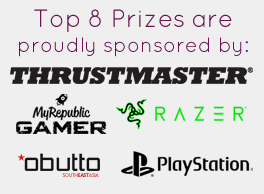 Fun Moments (by Snaptical Photobooth) captured here:

Event Album is here:

thank you!